Regular price
Sale price
$14.00 USD
Unit price
per
Sale
Sold out
Our patent-pending LiquiBands 
are functional wristbands with a watertight seal used to capture liquid, prevent it from running down your arms, and divert it away for a clean, dry, washing experience. Whether you are washing your face, the dishes, the dog or even changing the oil in your car, these will ensure you stay dry! Unlike cloth wrist bands, these dry instantly, will not stain and will not deteriorate. The bracelets are lightweight, comfortable and flexible ensuring they will fit any wrist size and glide on smoothly. Our high quality silicone is antibacterial, hypoallergenic and dishwasher-safe making it a long lasting, quick drying, sustainable solution keeping you and your world mess free!
Materials

Food grade silcione: hypoallergenic, anti-bacterial, non-toxic, BPA-free, phthalate-free, latex-free, odor-resistant, mold-resistant & stain-resistant, sustainable and recyclable!
Use & Care Instructions

Use: Turn your hand sideways with your thumb facing the ceiling and your pinky facing the floor. Slide each Wash Band onto your wrist, one at a time, with the spout facing downward toward your pinky. Pull the Wash Band up your arm until you have achieved a comfortable fit and water-tight seal (Usually about 1 to 2 inches above your wrist). Now do your thing! Whether you are washing your face, the dishes or the dog, now, you are mess & stress free.

Care: Simply rinse and hang, or set out to dry. Should you feel that the Wash Bands needs a deeper clean, place them in the dishwasher in the top rack and run a regular wash cycle.
Dimensions

5.7" length

4.0" width

1.5" height
Shipping

All products ship for free in the USA!
Share
View full details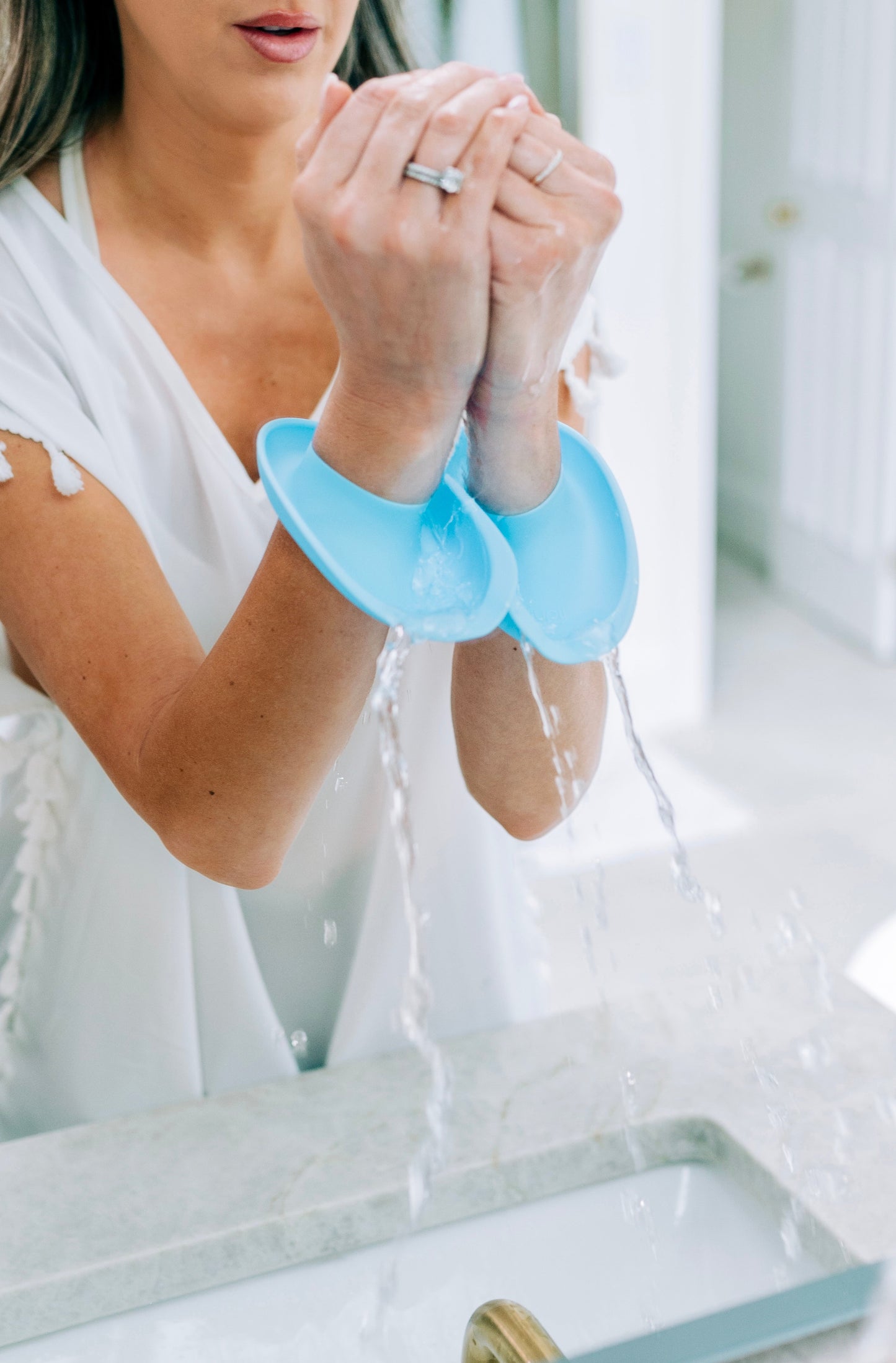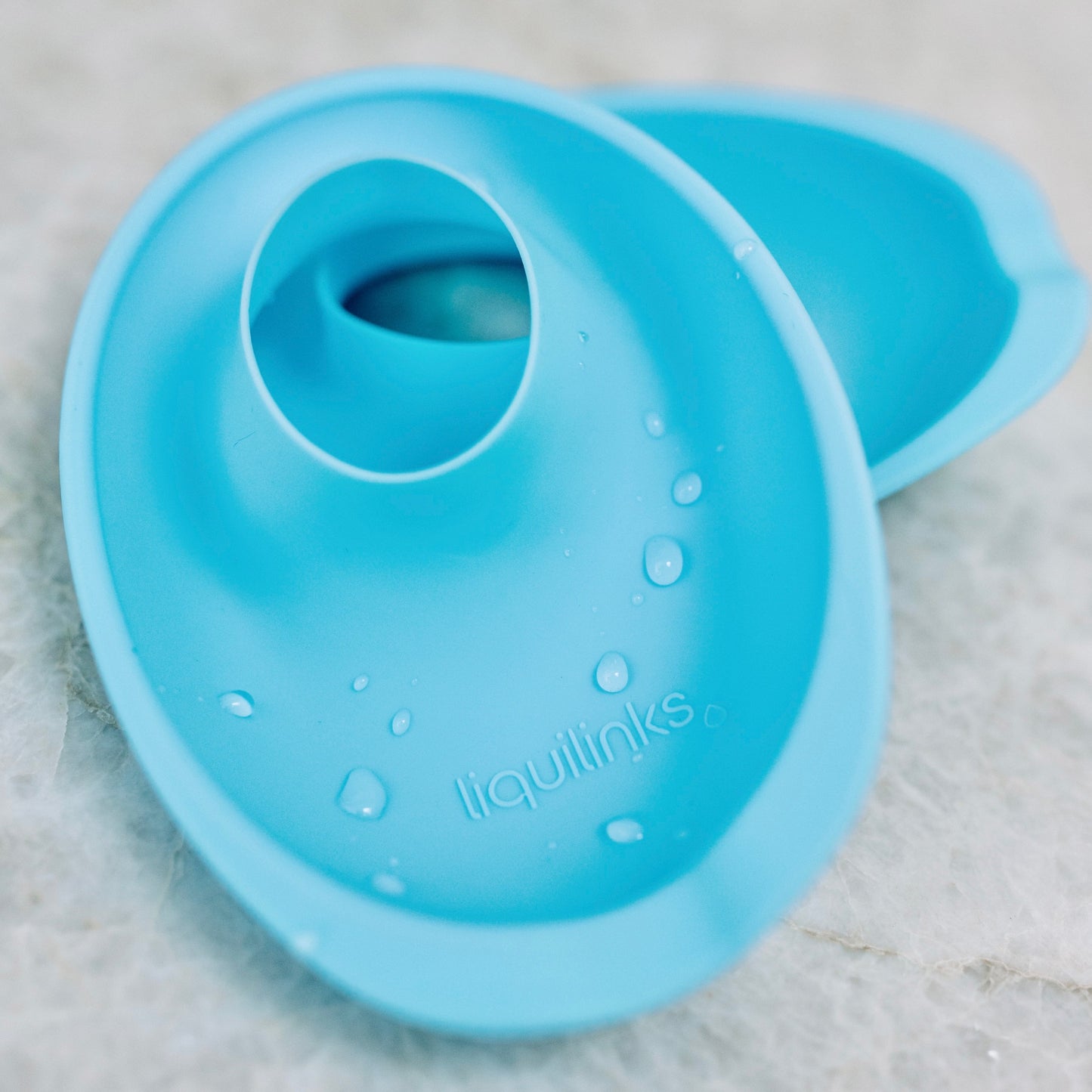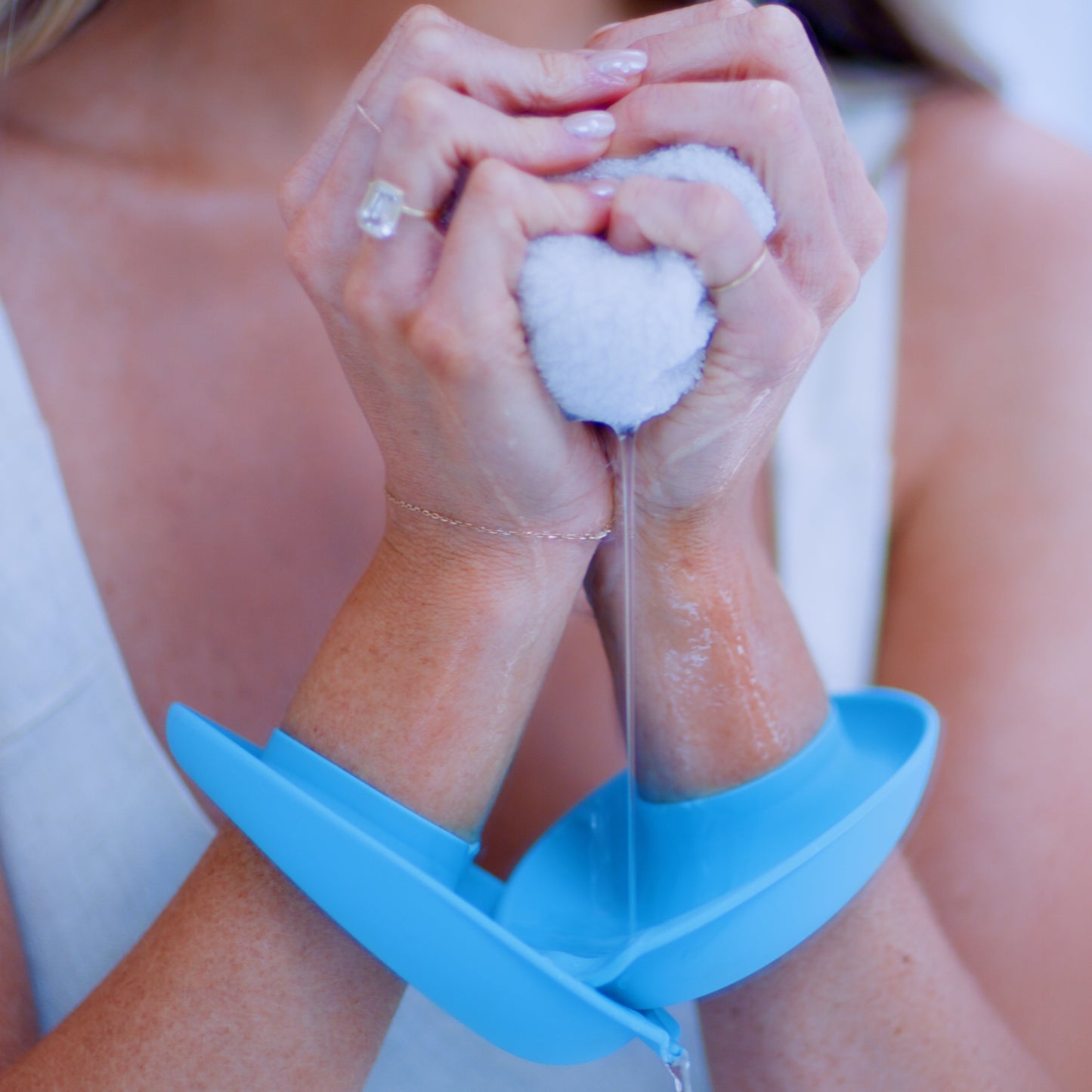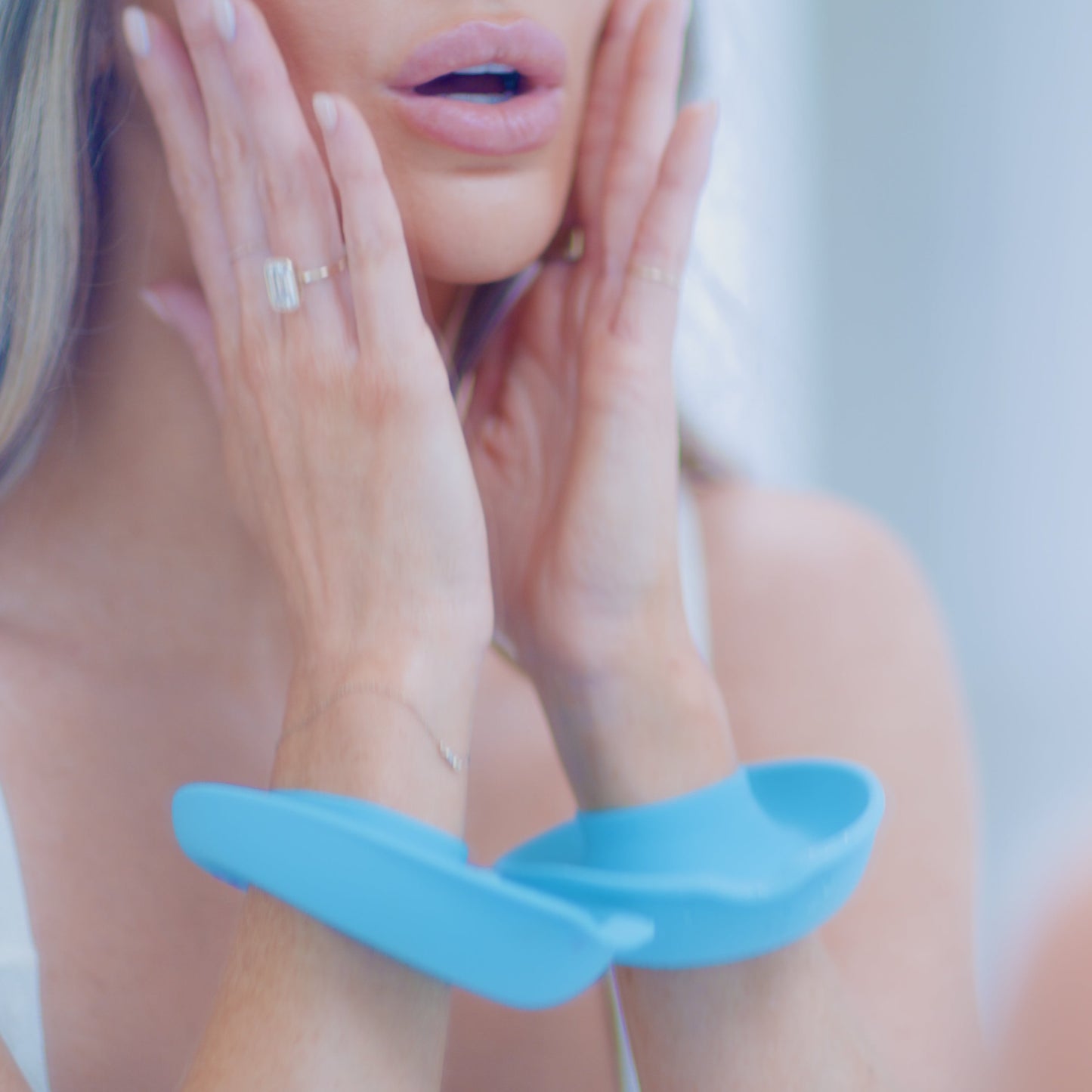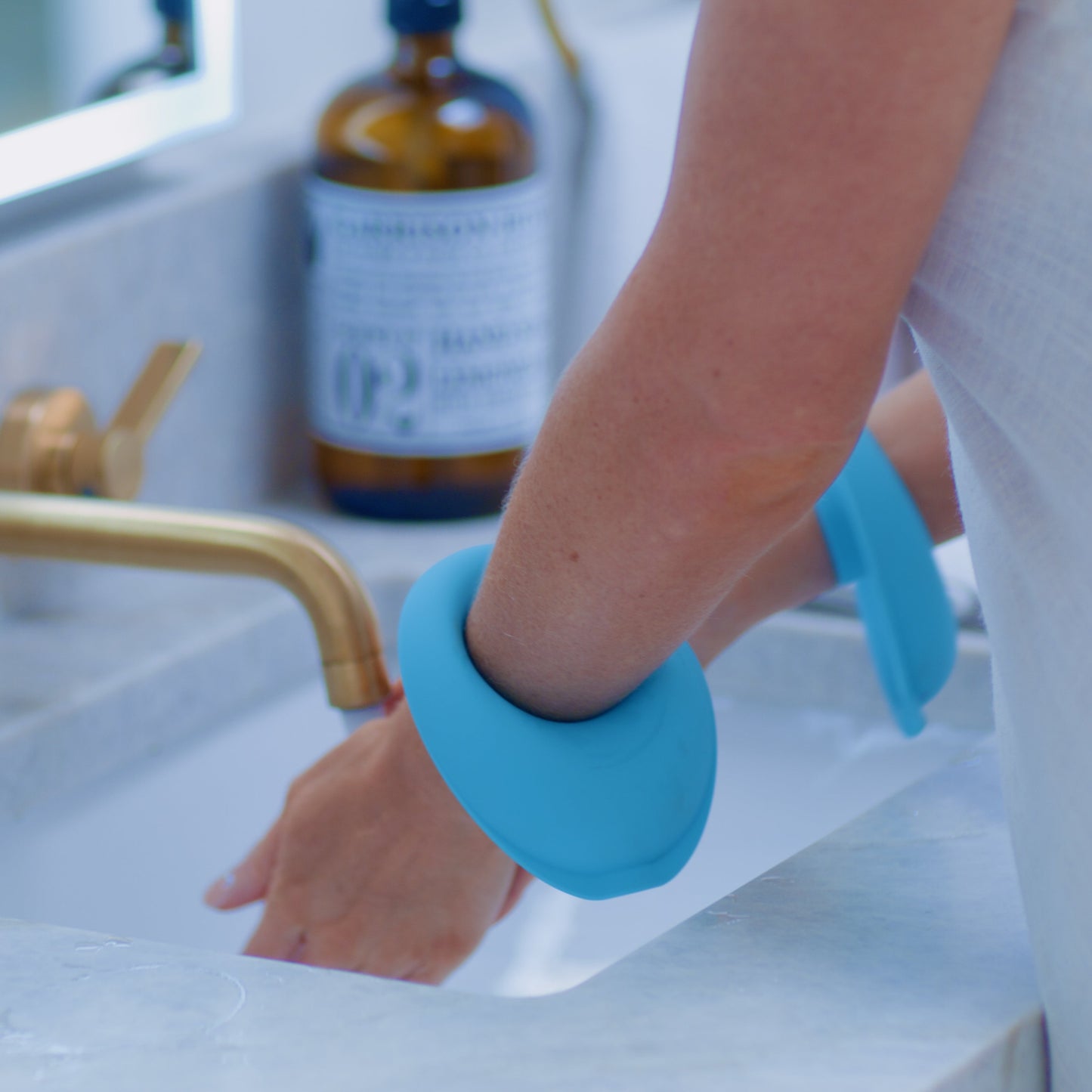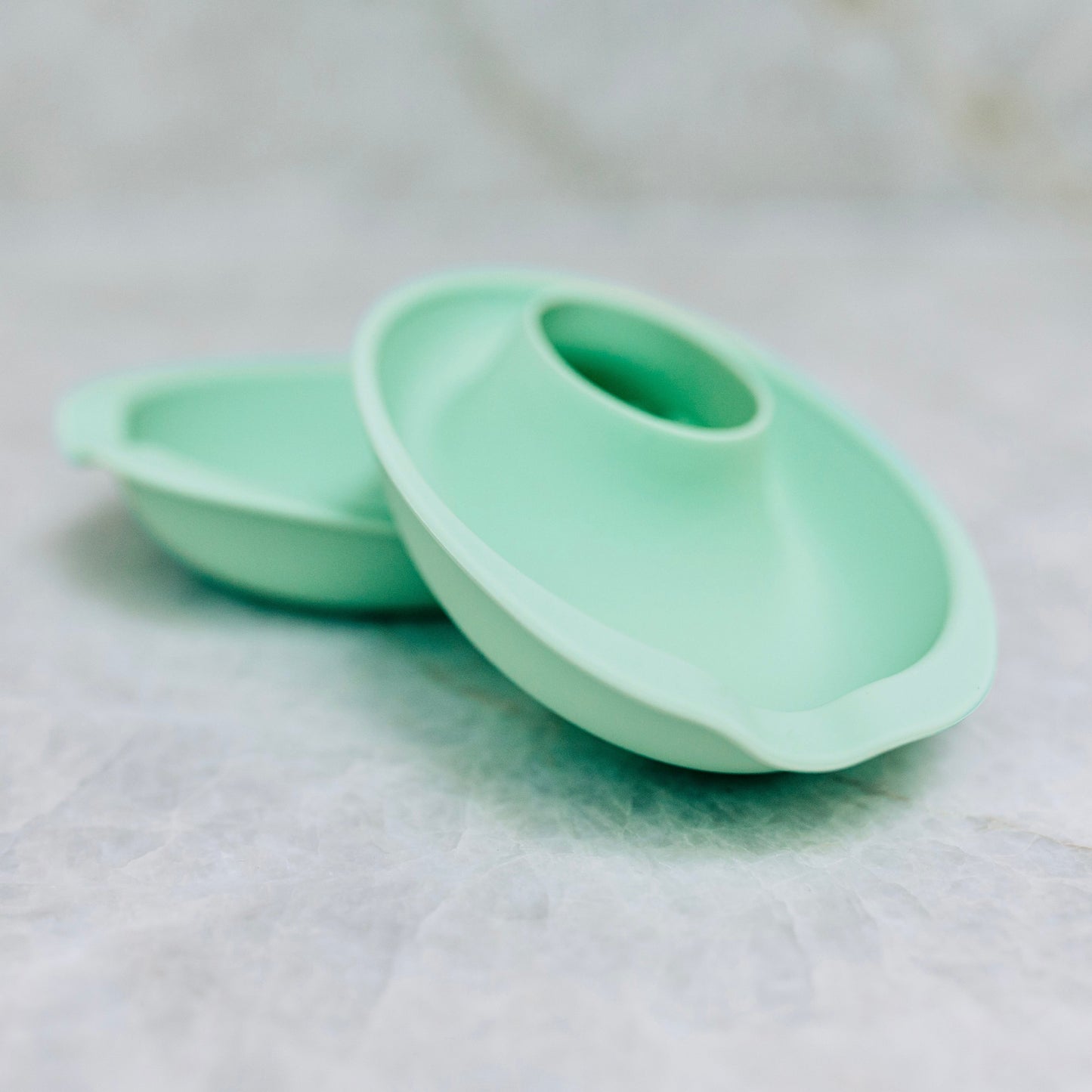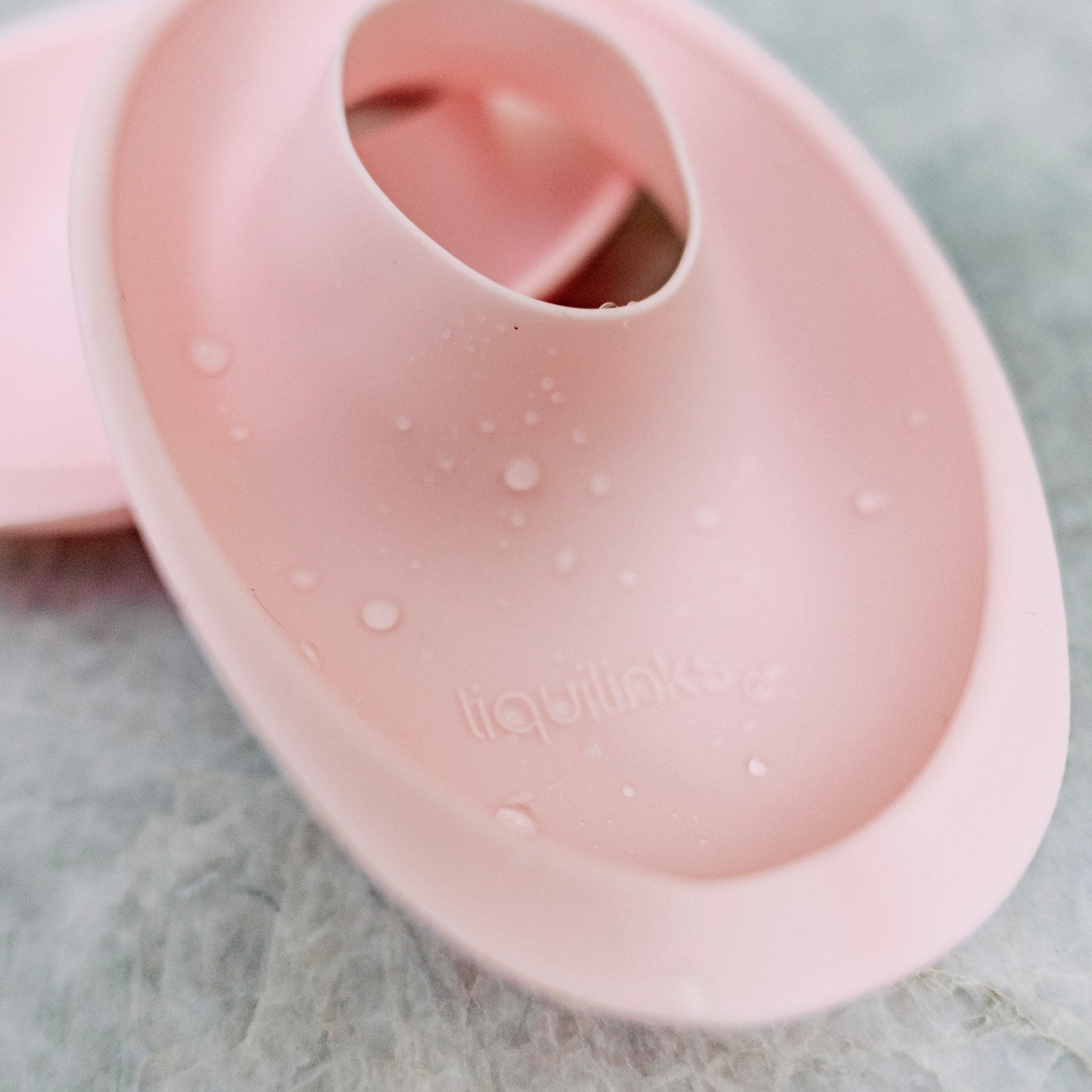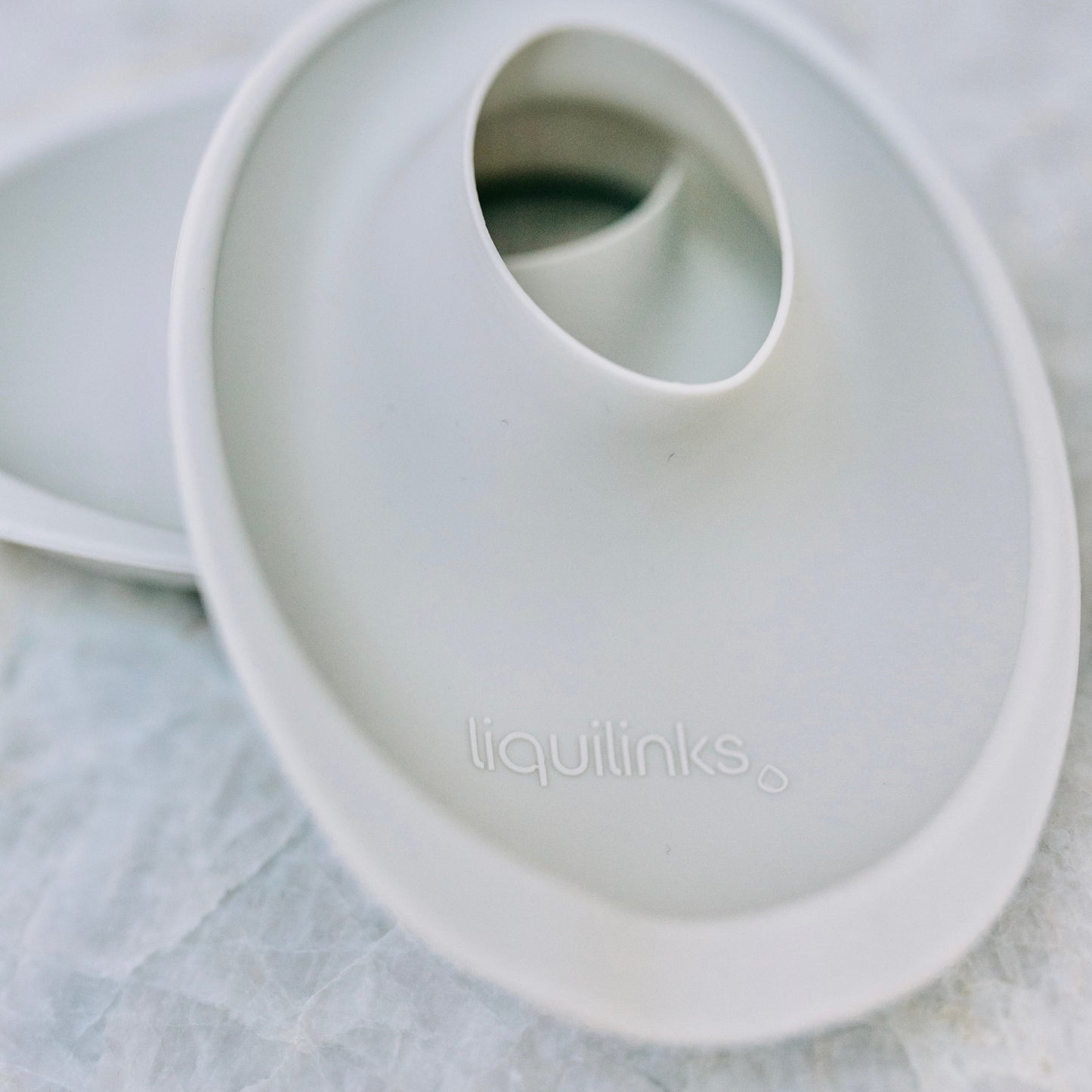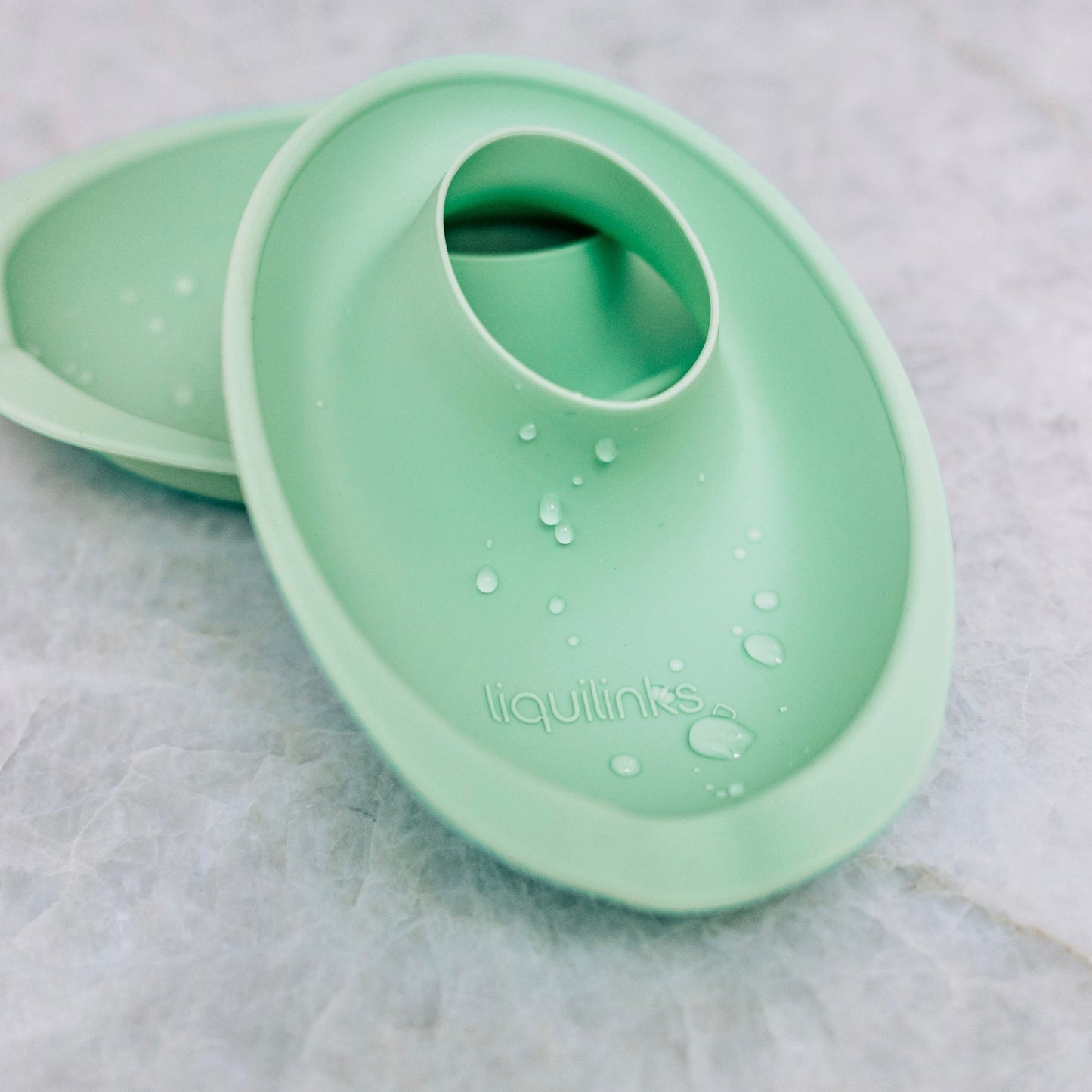 Liquilinks for the win!
Great product! These are awesome and solve a problem I have always tried to fix! They're soft and lightweight making them easy to travel with, and they are a great price point. I bought them as gifts for my mother, sisters, and sister in law and they love them as well!
Links for oil changes
I plan to use these so engine oil does not drip down to my elbows.
Love My Liquilinks!
Finally ordered these after watching social media for awhile. My bathroom sink counter top was always so wet after face washing. Not only do my arms stay dry but the countertop is less wet too. I ordered a second pair for my 6 year old daughter so she is equipped with face washing necessities when she is older!
So soft and effective!
I didn't know silicone could be this soft. These work so well. I never even realized how annoying water running down my arms really was until I had these. These really make face washing so much more pleasant.
Dry as the desert!
My counter top, my clothe's sleeves, my bathroom floor are all dry! No splashing and no mess guaranteed when I put these on before washing my face.
Free Shipping

All products ship for free in the USA! As a valued customer, we want to treat you to complimentary shipping so you can spend more on the beauty essentials you need.

Tell your friends about us

We are changing the way you wash.

Share the love by spreading the good news with friends and family so we can all commit to an elevated regimen!